Solution
ELECTRONIC LOGGING DEVICE (ELD)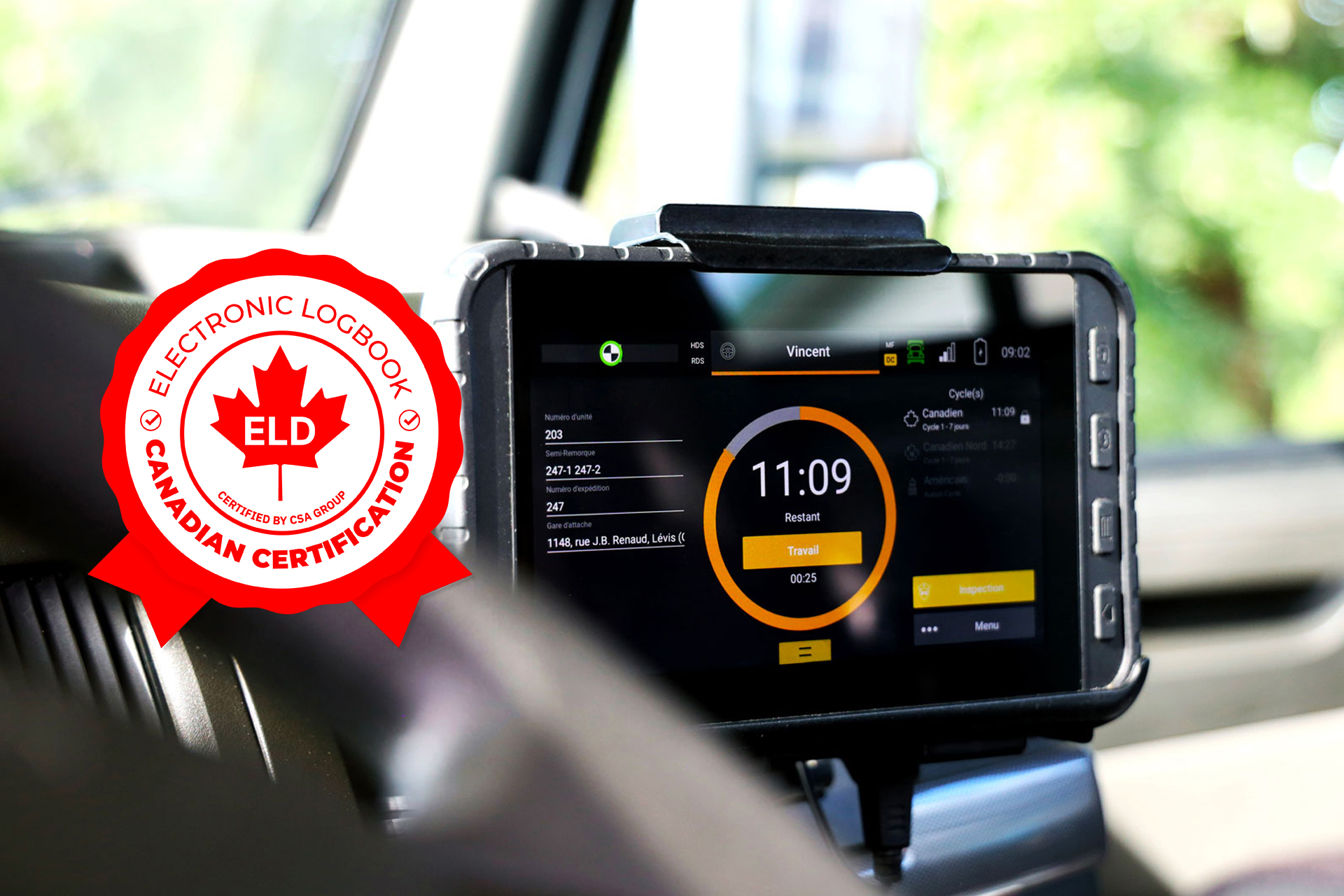 Simplify compliance
and eliminate paper to facilitate
proactive management
and boost
productivity
.
Effortlessly ensure compliance
to ELD and HOS laws and regulations.
Take the pain out of compliance by limiting your drivers' efforts. Our automated solution is designed to capture all required data in real time, highlight any need for improvement or revision and fast-track audit procedures.
01
Maximize your drivers' hours for
optimized resource allocation
and
simplify roadside inspections
.
Empower drivers by giving them the tools to log, track and manage their work hours while significantly reducing roadside inspection time, effort and stress.
02
Reduce your managers' workloads
and
increase productivity
by simplifying HOS management.
Facilitate your team's job by digitizing HOS requirements for a higher quality of management. With our real-time solution, you can simplify dispatching and route planning, efficiently review and follow-up on drivers with elaborate certification and approval levels and ensure proper HOS monitoring and assistance.
03
Summary of our ELD solution
Effortless and automated compliance

A user-friendly and intuitive ELD app for your drivers, dispatchers and managers

An automated paperless solution that significantly reduces management time and effort

Full integration between ELD, HOS, navigation system, pay system and our other fleet management apps via our platform

Robust and insightful dashboards to guide your team's decision-making

An all-in-one tool that reduces your need for accessory software or hardware.

Fast-tracked and facilitated audit processes
A perfect solution for the following industries: