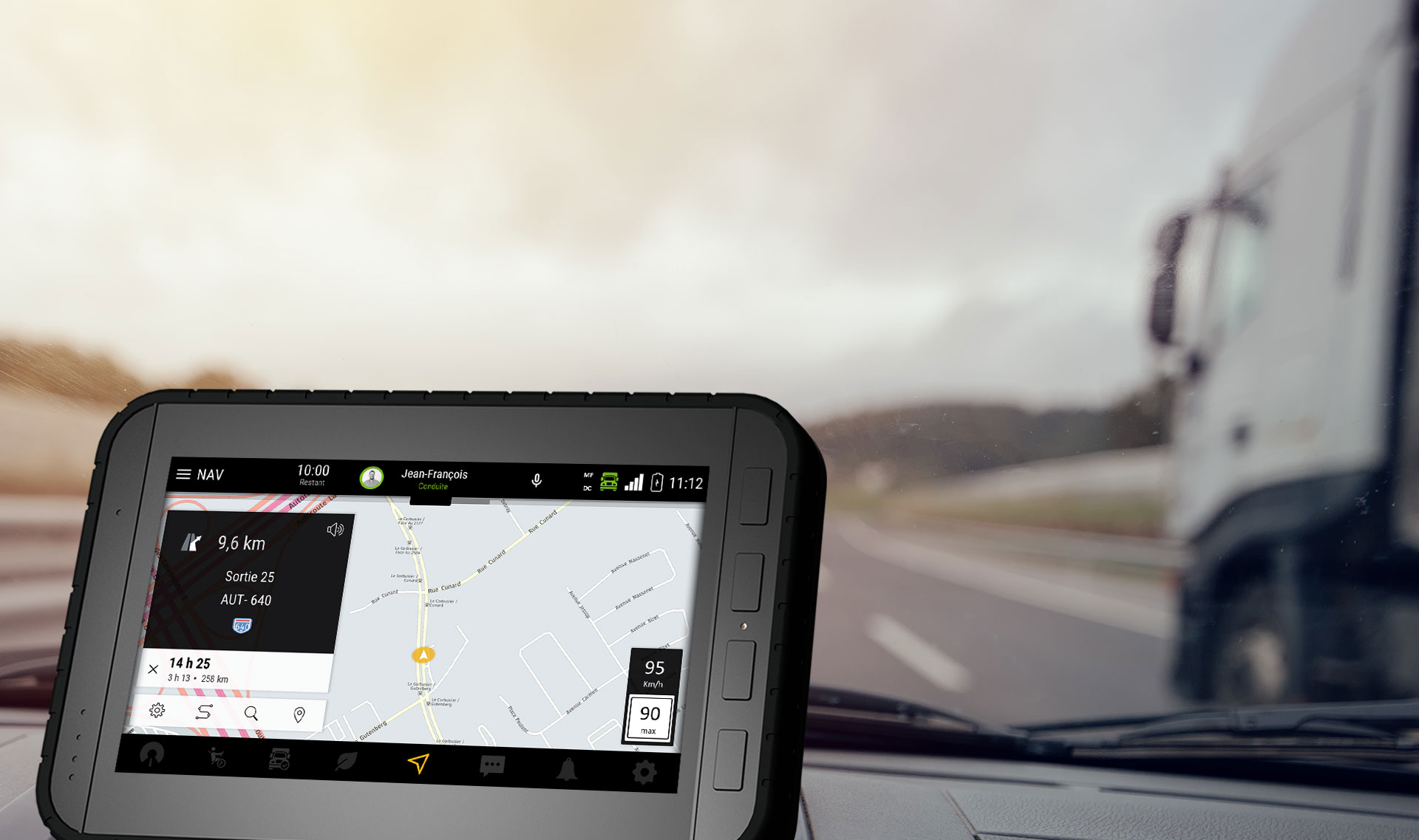 Generate
the most optimized routes
and share them with your drivers.
Leverage our comprehensive data to
optimize routing
and set your drivers on
the most time efficient routes
.
Make the best decisions quickly based on weather reports, road conditions, traffic tolls, weighing stations and much more to send your drivers on the most optimized routes. Take it one step further by importing truck data to populate routes that are perfectly tailored to your fleet's specific needs.
01
Reduce costs
by avoiding fines and
reducing energy consumption
.
Leverage our comprehensive data to assign route specifically designed to minimize fuel consumption and optimize your resources. Avoid fines by identifying common traps such as no truck zones and informing your driver accordingly.
02
Improve your dispatching
process by quickly and effortlessly updating driver routes, adding stops and sending special commands or comments.
Offer your dispatchers and managers the opportunity to quickly and efficiently update or reroute drivers, communicate changes or events and stay in the loop on ETAs. With a full integration with HOS, your team benefits from all the information they need to make the best use of their resources.
03
Summary of our navigation solution
Easily accessible and personalized stop libraries for your drivers

Comprehensive data such as weather reports, road conditions, traffic tolls, weighing stations and no truck zones

A solution that can be fully integrated with your HOS for optimal management and dispatch.

An efficient way to avoid no truck zones and reduce the chances of being fined

The ability for your drivers to plan rest stops ahead of time
A perfect solution for the following industries: