Transition guide to the ELD - The 5 main phases
2020/07/07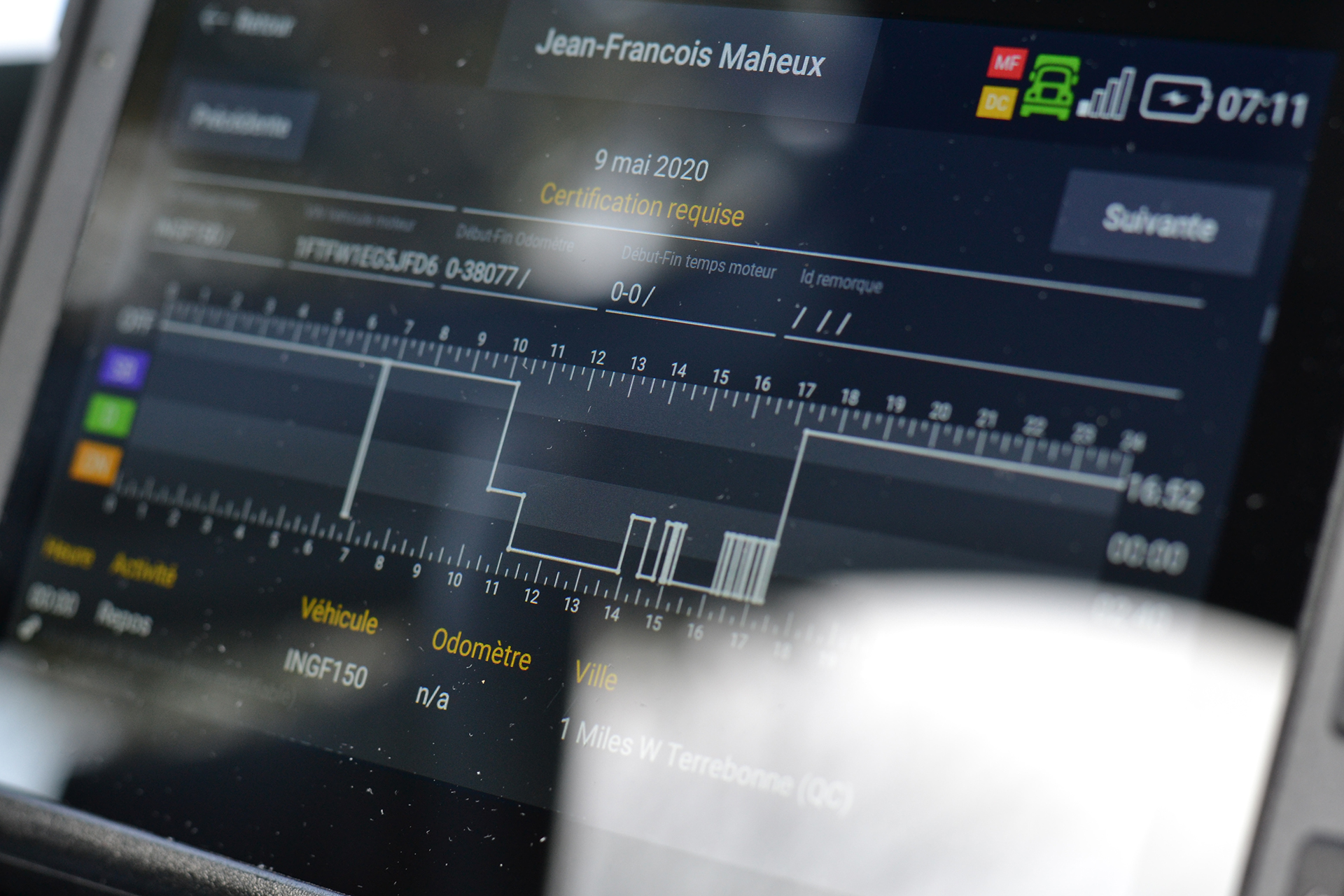 A complete and effective transition to the Electronic Logging Device (ELD) involves five major phases and generally lasts for a period of about 3 months.
PHASE 1 - Awareness and education (about 1 week)
Initially, any carrier will have to focus on understanding the new legislation and properly targeting aspects of its operations that will need to be reviewed in order to comply. It's safe to say that the transition to the ELD is first and foremost a matter of hardware and software. However, the mandate also creates the need to implement several small changes within your various departments to ensure your compliance. It is therefore essential to ensure the proper awareness, education and training of your teams. It is strongly suggested to identify a person or establish a committee responsible for your compliance with the new ELD regulations.
PHASE 2 - Identifying your needs and finding a strategic partner (about 4 weeks)
As mentioned earlier, the transition to ELD has several benefits in terms of time and money savings. On the other hand, developing an implementation strategy focused on the reality and specific needs of your business could reveal opportunities to multiply these benefits. In parallel with the development of an implementation strategy, it will be crucial to identify an appropriate partner (more than just a supplier) who can not only guide you during your transition, but also ensure that your business objectives are met.
PHASE 3 - Set up (about 4 weeks)
Once your partner has been selected, allow a four-week period for the equipment to be supplied, followed by approximately one hour per vehicle for installation. It is important to ensure that your in-house team is involved in the implementation process so that they become familiar with the equipment and installation. At the same time, it is important to train all users in order to maintain your autonomy and operational control.
PHASE 4 - Transition and adjustments (3 weeks)
Following the implementation of your ELD, the new regulation offers a three-week grace period during which you will be allowed to use your ELD and your paper logs in parallel. Once this period is over and the implementation completed, you will have the opportunity to refine the use of the software and communicate with its users in order to gradually improve its adoption. During this phase, it is essential to focus on communication and feedback between your administrators and drivers to ensure the full and successful integration of the ELD in your fleet.
PHASE 5 - Full compliance and integration (continuous)
As of June 2022, any carrier affected by the new legislation will have to be fully compliant. At this point, the opportunity to begin a subsequent phase of integration and optimization presents itself. In fact, the implementation of an ELD offers a golden opportunity for carriers to migrate to fleet management processes optimized by data collection and data transfer. By integrating your ELD solution with your other tools, you'll go beyond the simple need to comply by taking advantage of the vehicular data collected to measure, control and correct your operations.